Jean-Philippe Wodarka-Gaudet, After Sales Service Technician
Quick Facts
Role: After Sales Service Technician
Academic background: College degree in electronics
With Kinova since 2017
What is your role?
Understand the functioning of robots manufactured by Kinova to possibly make a diagnosis and restore defective, broken, or worn devices to working order. I provide technical support to our suppliers and customers and help improve products.
How would you explain it to your grandmother?
I would show him the scene from The Empire Strikes Back when Chewbacca fixes C-3PO and I would say: 'there you go, that's about it'!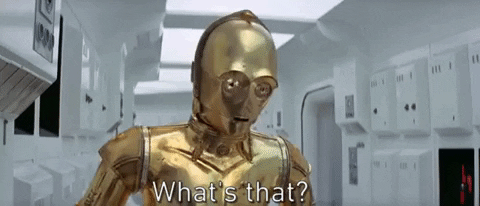 Source: Giphy
What do you like most about your job?
Robot repair requires theoretical knowledge, good manual skills, and foolproof resourcefulness. It's exciting! Plus, the engineering team is there to share their knowledge, so I'm constantly learning.
What brought you to the field of robotics?
After almost fifteen years of working in professional audio, I felt I had seen everything interesting and was looking for a similar field that would be a tad more complex.
How is your role different from your other colleagues?
The majority of employees here are specification-oriented, they want to make sure the robot performs as expected. For my part, I have to focus more on the task that will be accomplished by the robot, to contextualize the specifications. I have to learn about the client's environment, like how to grow vegetables, or how to put parts back into a CNC, etc.
Does your role exist outside of the field of robotics? If yes, is it different in our field? How?
Yes, it's huge and there is something for everyone! The most exciting thing about robotics is that it encompasses electronics, mechanics, computer science, and networking, rather than just one discipline.
How were your studies helpful to prepare you for your role?
We are taught the basics, we learn to be comfortable with an electronic circuit, to use frequently used tools, to read blueprints, and to understand simple concepts. But schools don't teach us how to fix a television, for example. They didn't teach me the trade but taught me how to learn it.
Outside of school, where did you acquire the knowledge and skills useful to your job?
In everyday life. It could be by doing car mechanics, by taking apart the washing machine, or by repairing the electric furnace in my house.
Anything you would like to add?
In my previous job, a colleague of mine mentioned that we needed a robotic arm to lift our machines. He entered 'robotic arm' on Google, and the Jaco from Kinova came out first. 7 days later, I was hired at Kinova.
More Jobs in Robotics
Over time, we'll make more articles from the 'Jobs in Robotics' content series available on our website, use the link below to access the pillar page of all those articles.
Looking for job postings? You will find the career page link in the footer, at the bottom of our website. Who knows, you could become a Kinovian too!